Meet the Team
Our trainers - The Now u Know Backbone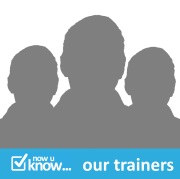 We expect and demand the highest possible standards from our trainers and we ensure that the relevant insurances, qualifications and accreditations are in place and remain valid. This is achieved through a thorough vetting and appraisal system coupled with unannounced audits.
Our trainers are trade professionals, industry experts, ex-services, ex-local authority or have worked for enforcing bodies, and all of our trainers are well recognised and highly regarded within their own specialist fields.
All of our trainers have been handpicked, vetted, observed and screened to ensure that they meet and exceed our highest expectations.
If you are an industry expert and want to work with us, please do get in touch!
Dawn Tunnicliffe - Training Co-ordinator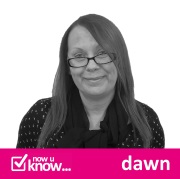 Dawn is quite often the first point of contact for the majority of our clients and a face (or voice) that is already familiar to many.
Liaising with trainers, training providers, venues, clients, awarding bodies and delegates alike can be a demanding role; all of these elements are pulled together effortlessly by Dawn to ensure that a seamless service is provided from the initial enquiry through to delivery and beyond.
Being highly organised, confident, approachable, and knowledgeable: she is able to address any enquiry and facilitates the provision of quality training time and time again.
Don't be surprised to see or hear Dawn either requesting your feedback or making enquiries as to how Now u Know Training Ltd can make your life in business just that little bit easier as she is always striving for perfection.
Tina Banks - Accounts Manager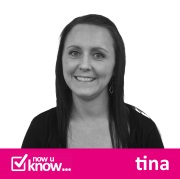 Tina is very experienced in all aspects of accounting including payroll, finance, invoicing, purchasing, debt management and credit control to provide faultless service every single time.
Tina's persuasive and persistent nature ensures that payments are received and processed in an accurate and timely manner: or where it is the case that you are the supplier, to ensure you get paid on time, in full, every single time!
David Broadhurst - Director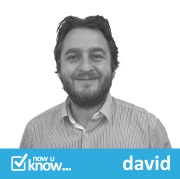 Dave has a professional and entrepreneurial business mind with an ethos based around quality of service and an attention to detail.
Dave hails from an analytical background and holds an Honours Degree. This is coupled with a wide array of high level vocational and Health & Safety qualifications.
Dave has conceived, managed and directed a successful Asbestos Removal business which has held an unblemished HSE licence for over a decade. The ethos of quality, flexibility, value for money and professionalism from this business has been instilled in Now U Know Training Ltd from its inception; we are already highly regarded and trusted by a wide range of clients from individuals, SMEs, multinational corporations and local authorities.
It is this professionalism that allows NUK Training to offer a premium service to a national audience. When called upon, Dave is able to expertly deliver specialist training disciplines with a depth and breadth of information and experience second to none.
Warren Potts - Director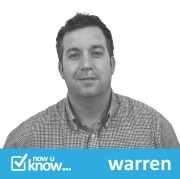 Warren is a consummate and passionate professional with an accomplished record of overseeing the daily needs associated with running a successful business.
Warren's origins are from an analytical background and he holds a wide array of high level vocational qualifications, a Level 5 certificate in Occupational Safety & Health and has a wealth of commercial and practical experience operating in high risk environments.
His dedication, professional and interpersonal skills have been fine tuned during 20+ years of professional and commercial success. If you are looking to develop relationships within business then Warren is your man, if he says that we can deliver, this means that we WILL deliver!
Warren possesses some very specialist knowledge and is a leading authority in his field of expertise; when required to do so, Warren can provide very specialist advice, information and training delivered to an exceptional standard.